3,769 Plays
Faun
Oyneng Yar
One of the things that I'm always longing is for those places where u can be in touch with nature and feeling the freedom to enjoy those moments that "Mother Earth" provides, and of course use them to meditate, having fun or whatever you want to do (as long you don't hurt someone). 
The funny thing of this comes when the imagination and inspiration comes together and uses the music as a messenger, when everybody are together under one warming fire and suddenly the music, the legends, the stories, the ghosts and laughs appears. Once I was part of this and it was so beautiful sleep under the naked sky and see constellations that I've never seen before…
Moments like that makes you see the beautiful in nature's perfection…
And when you realize that and ___ is a part of you (inside of yourself) the world becomes in more that a simply fistful of sand.
And that's when the real magic begin.
(Don't know what you think but that's watch I believe)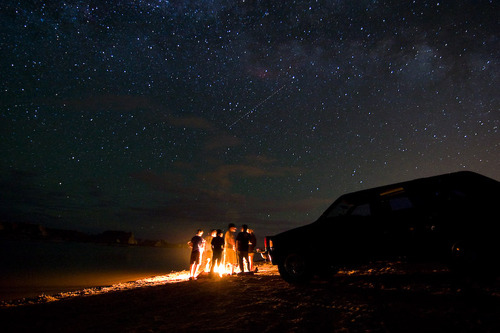 Song: Oyneng Yar
Album: Eden 
Year: 2011